Welcome
Shield Road Primary School is a busy, happy and diverse community. Our children enjoy school and they work hard in their lessons. At Shield Road we strive to encourage all our community to be the best learners they can, to be creative thinkers and to learn to be independent. We want our children to be responsible and confident in everything they do.
Mr Mepham - Headteacher
Some photos from our coin trail that the school council organised to raise money for St. Julian's night shelter. We raised £159.00. Thank you to everyone who contributed.
FOR SPORTS RELIEF THERE WILL BE A CHANGE TO THE MENU ON 22ND MARCH 2018
Chicken + Vegetable Stir Fry
Sausage + Bean Casserole
Vegetarian Option: Cheese + Tomato Omelette
Carrot + Apple Muffin
Message received from James Carter, Poet who visited Shield Road on 21st September.
A MASSIVE thank you to the teachers/Totally Awesomes and of course the children for making me feel so very welcome today. What a terrific school you have.
So creative, responsive, and your head was right – the children listen. Really listen and didn't they do you proud with their amazing poems in the Finale? Please do thank and congratulate them for me.
James Carter, Poet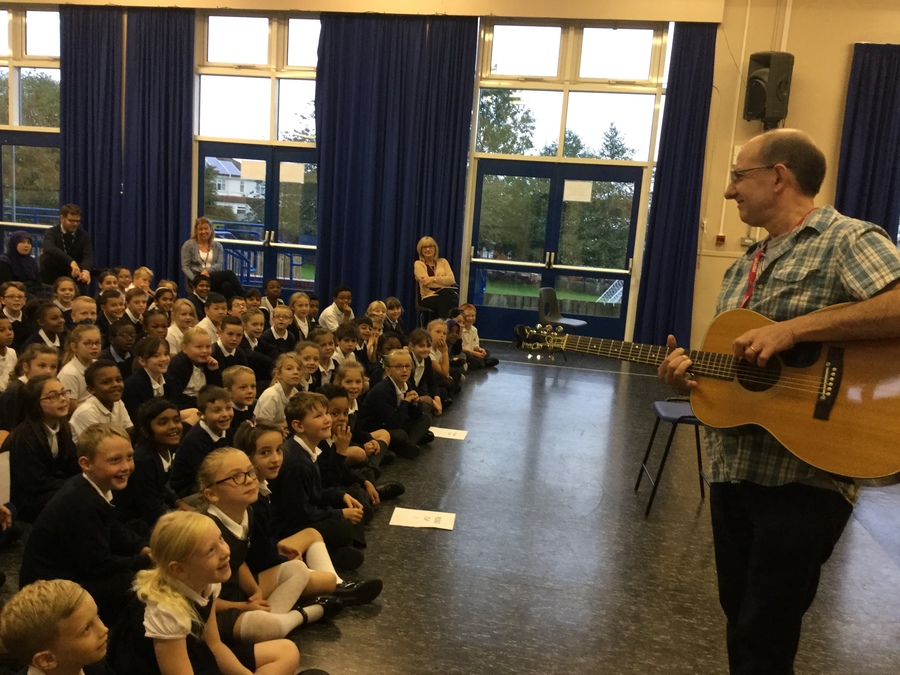 So very proud of our Year 6 children to receive this email from The Grand Pier today.
Dear Mr Mepham,
I am writing to say how impressed I was with the school party I saw on their end of term trip to the pier at Weston today.
The children were a credit to themselves and your whole school community in the way they conducted themselves around the attractions and in the cafeteria. I am assuming this was their end of year trip before leaving for secondary school and, if so, I wish them all the best for their move. Their ability to have great fun whilst behaving so well is a skill that will stand them in great stead for the future.
I wish you, your staff and all the pupils a terrific summer holiday.
Best wishes,
Nicola Coleman.
What a fantastic result. Shield Road came third in their first annual chess tournament out of 30 schools. They were presented with their award by the Lord Mayor of Bristol.
Saud - Gold
Summer-bell - Gold
Camilla - Silver
Chaitanya - Bronze
Well done to all of you. Shield Road are very proud.
Some fantastic pieces of homework from Year 4
Anderson Shelters from World War II
Latest Whole school calendar Events
RSPB Workshops

21

Mar

2018

@ In school

KS2

Change to Menu

22

Mar

2018

Sports Relief

22

Mar

2018

@ School

Dress as your favourite sports person. £1 towards the Sports Relief charity.

World Water Day

22

Mar

2018

@ In school

Easter Holidays

24

Mar

2018