Art and DT
At Shield Road we love art! This year, 2019-20 we will be using different media such as poster paint, acrylic paint, watercolour pencils, clay and modroc plaster to produce wonderful works of art.
During Term 1 and 2, our focus artist was L.S. Lowry who painted in Victorian times whilst living and working in Salford. Children have enjoyed discussing his painting 'People Standing About'.
Here are some examples of our L.S. Lowry work from Cedar, Oak, Elm, Maple, Silverbirch and Willow classes.
Please click on the pictures to fully appreciate them.
In Term 3 and 4, our focus artist is Piet Mondrian. Here is a photograph of the excellent work produced by Y6 Redwood Class. They used glass paint to decorate glass jars in the style of Mondrian. They looked lovely with tea lights inside them. Children in other classes produced many different pieces of art in the style of Mondrian.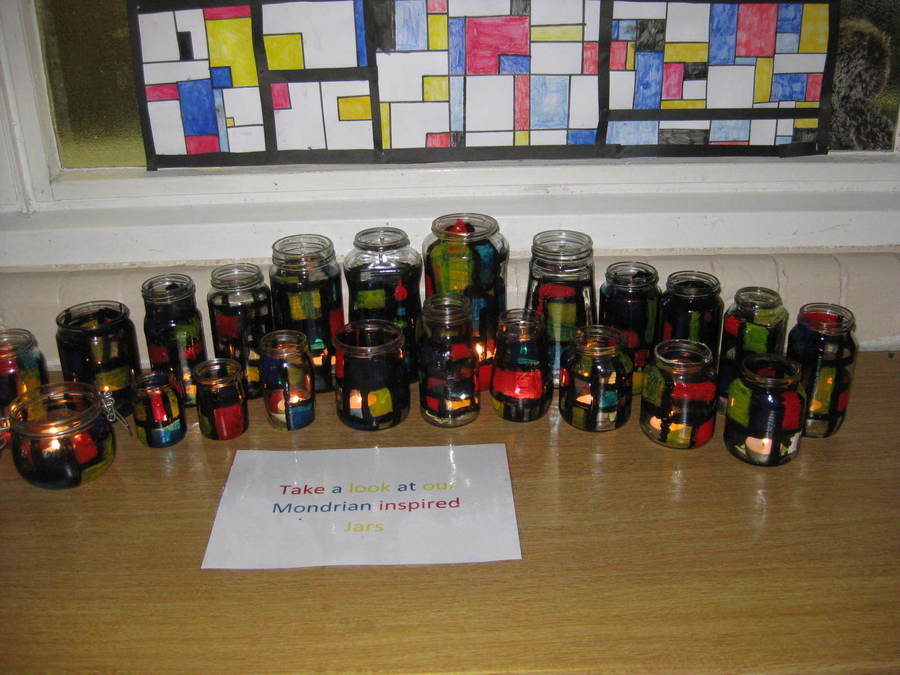 Lanterns at Winter Wonderland, The Mall.
We were invited by the team at The Mall to be one of four local schools to help decorate the trees next to the ice rink at their Winter Wonderland 2019.
50 young artists from across the school lovingly decorated glass lanterns using a tissue paper mosaic and pva glue. The lanterns had solar lights inside them!
Here are some photographs from The Mall. They look brilliant!
Y5 have been busy making the planets. Here is the start of their modelling journey using papier mache.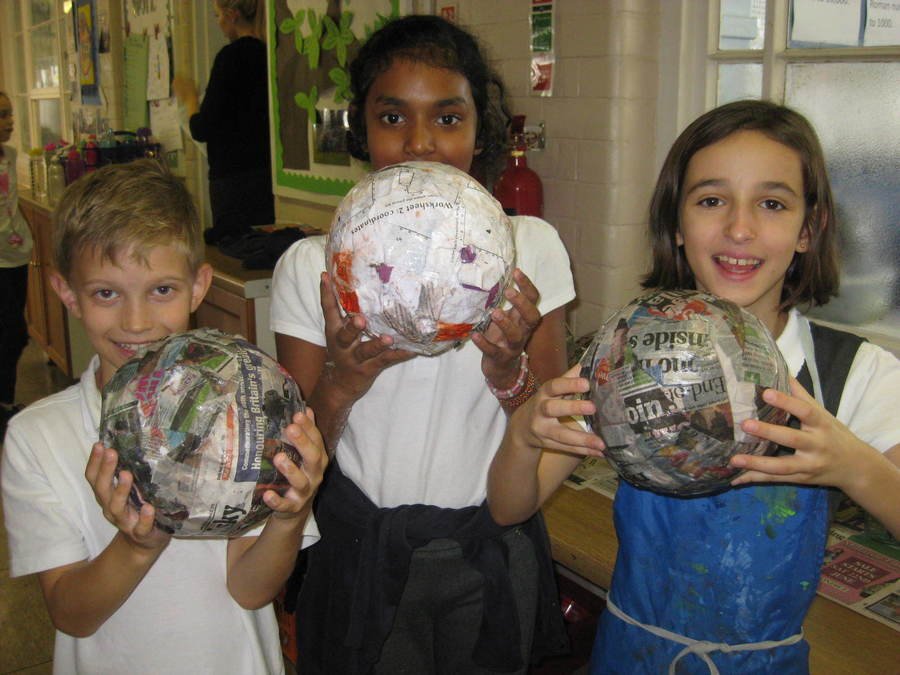 Remembrance 2018 and 2019
In 2019 we decided to repeat our poppy making, this time using acrylic paint which made the poppies a more vibrant shade of red. We have added these poppies to last year's display and attached them to the fence at the front of the school. They look amazing and provide a focal point for the children to ask questions and learn more about the significance of poppies and Remembrance Day.
In 2018 to commemorate Remembrance Day every child in the school made a poppy using the base of a plastic bottle. We mixed poster paint with pva glue and wire to stick it to our netting. The poppies were displayed in the school hall and we were all very pleased with the results.
Lantern Designing
We have been invited by The Mall at Cribbs Causeway to help decorate lanterns for their Winter Wonderland. Here are some of the children having fun decorating the inside of the lanterns with a mosaic using tissue paper. Children from every class were chosen to help with this activity and the lanterns will be lit up using small solar lights. They will look wonderful and we can't wait to see them installed at The Mall.