Week 4 24/9/20
This week we have been programming BeeBots to follow precise simple instructions. We had to move them around a map from a starting to point to a specific destination.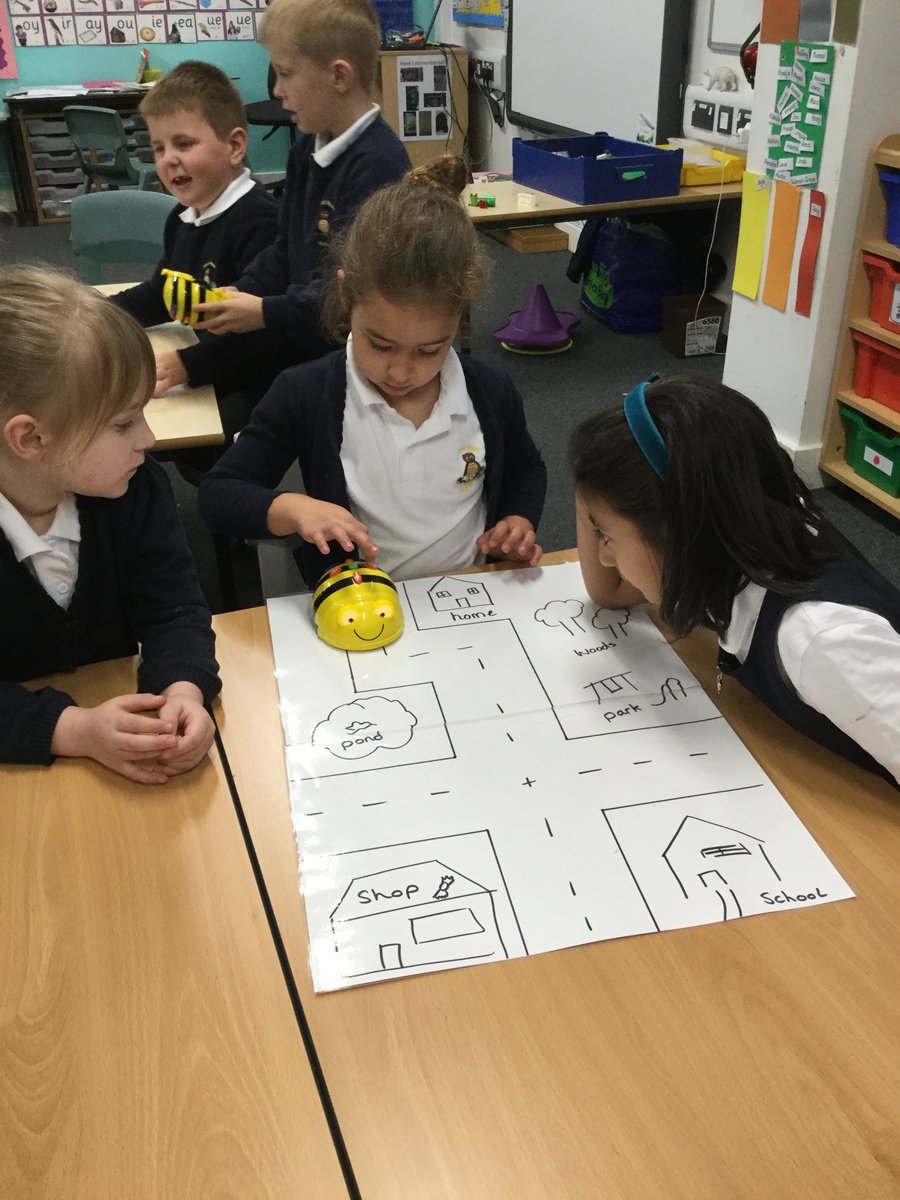 7.9.20. We have been sorting objects in Maths.
Daisy " I sorted them into legs and no legs."
Arthur " This group is bears and this group isn't bears.
We have had a fantastic first week in Willow Class. The children have been sharing news from their summer break, drawing self-portraits, exploring their new classroom and getting to know new teachers and children.
Information:
If you would like your child to have toast at morning break this term please bring in £3.50 in a named envelope on Monday 7th September.
PE is every Wednesday afternoon. Due to current guidance please send your child into school in their PE kit. They can wear, joggers/shorts, t-shirt/school jumper, trainers/daps. They will still have outdoor play times so please make sure they are warm enough.
Any questions please just ask a member of the Year 1 team!