Science day!
We took part in a whole school science day. We explored magnets and found out which materials were magnetic and why. We made 'rocket mice' and did an investigation into which size milk bottle made the best mouse launcher. We also went outside to look at plants and collected different natural resources to make pictures with.
We have started doing the Lego Discovery Programme. The children work in teams to learn about how structures are built and explore some of the problems of designing buildings.
In this programme, children will think and behave like architects and engineers; developing their ability to observe, question, gather information, and ask more questions.
Also of course we have lots of fun!
This is our Curriculum Newsletter for Term 5
We have been outside enjoying the sunshine this term.
This term we have been learning some Three Little Pig themed songs. We performed them to Maple Class in the hall today. Please have a look at us performing 2 of our favourite ones!
Thursday 1st October 2020 was National Poetry Day, please watch us perform a poem linked to our story of The Three Little Pigs.
We have written instructions on ' How to make a pig puppet'.
We are very proud of our writing!
Week 4 24/9/20
This week we have been programming BeeBots to follow precise simple instructions. We had to move them around a map from a starting to point to a specific destination.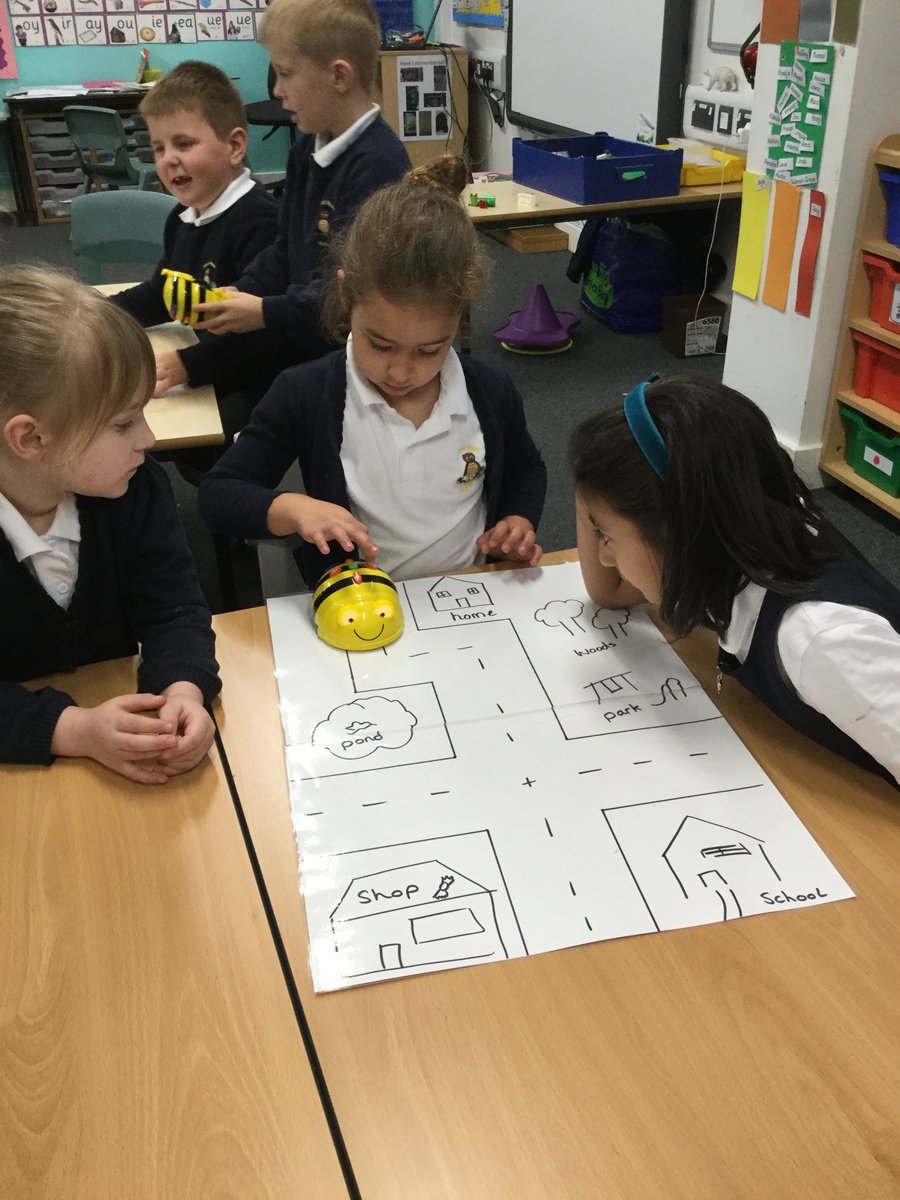 7.9.20. We have been sorting objects in Maths.
We have had a fantastic first week in Willow Class. The children have been sharing news from their summer break, drawing self-portraits, exploring their new classroom and getting to know new teachers and children.
Information:
If you would like your child to have toast at morning break this term please bring in £3.50 in a named envelope on Monday 7th September.
PE is every Wednesday afternoon. Due to current guidance please send your child into school in their PE kit. They can wear, joggers/shorts, t-shirt/school jumper, trainers/daps. They will still have outdoor play times so please make sure they are warm enough.
Any questions please just ask a member of the Year 1 team!