Welcome to Willow Class 2019-2020
Term 3 - What do you know about Dinosaurs?
In Willow Class this term we are taking part in the Lego Education Discovery programme. It is called Boomtown Build! We are going to be learning to think and behave like architects and engineers: developing our ability to observe, question, gather information and ask more questions.
During the sessions we will work together in teams, share ideas, take turns and experience the Engineering Design Process.
This week we have been finding out about the names and features of different dinosaurs. We went outside and measured how big the T-Rex and the Diplodocus would have been. They were huge!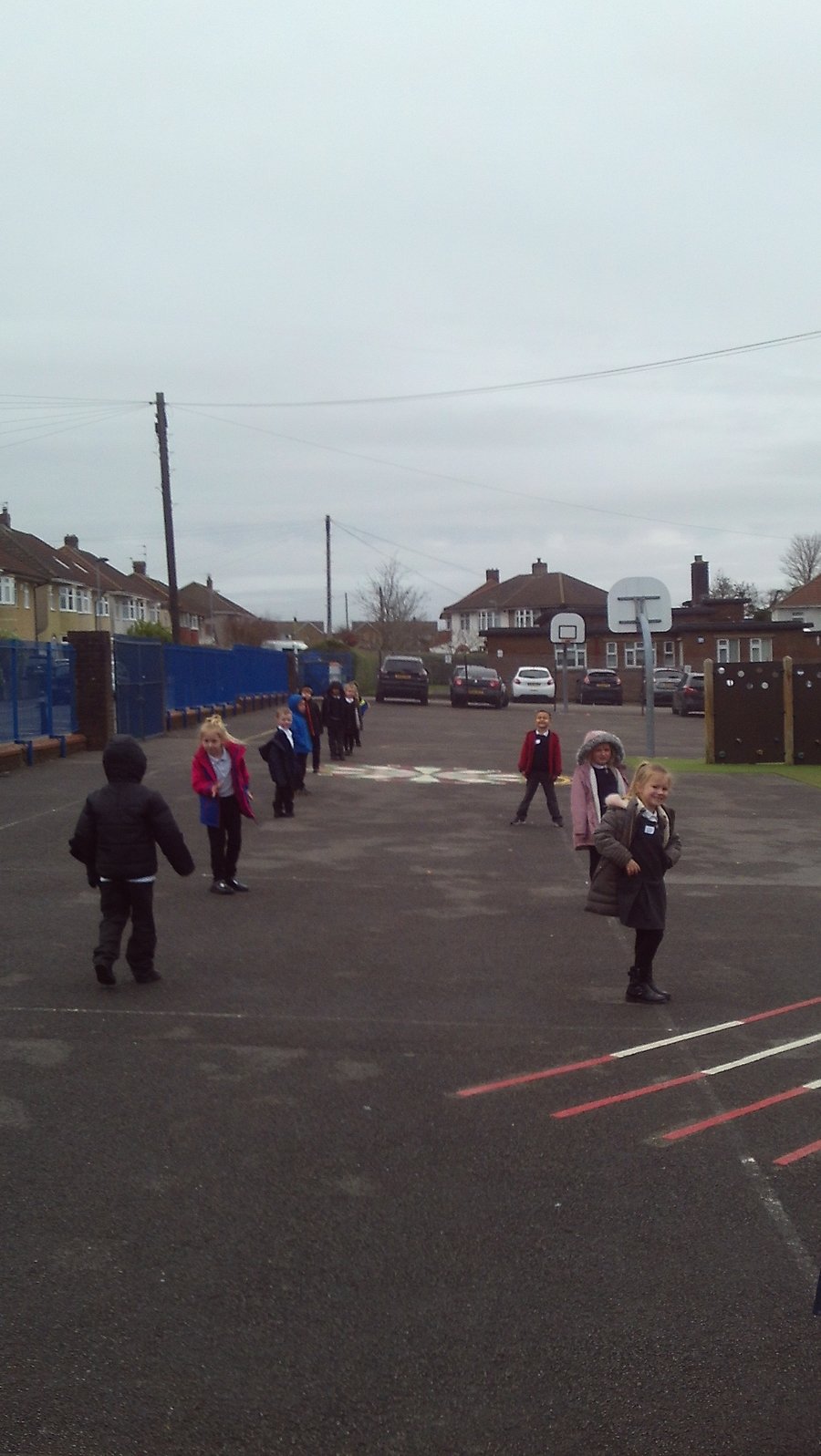 Term 2 - Where does fire come from?
This week we have been very lucky and had 2 different visitors.
On Wednesday we had our local community Police Officer Sean come and visit and talk about road safety. We talked about how to stay safe walking to and from school and how to keep our selves safe in the car by wearing seat belts!
We also had a visit from one of our parents who brought in their African Land Snail Fleur. We learnt about how to look after them, what they eat and why they have shells. We are going be keeping Fleur in our class this term to look after!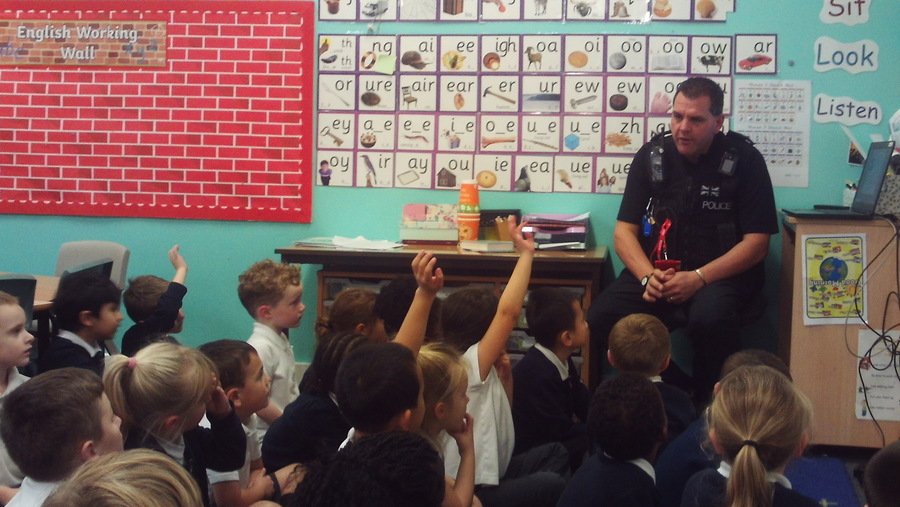 Term 1 - Where do we live?
We love sharing our learning with our parents/carers.
On 2.10.19, we watched a national railway safety talk and story.
We learnt:
Aisha - We shouldn't throw anything onto the tracks.
Jimmy - Don't go onto the tracks.
Caitlin - Stay behind the line on the platform.
Aarav - Walk carefully on the platform and level crossings.
Kia - If you accidentally drop something on the platform you have to tell someone who works on the railway.
Bob - Stay with your grown up and hold their hand.
30.9.19 Today we order amounts in cubes in pairs. Kyle said " 7 is greater than 3!" Aarav said "4 is fewer than 9."
In English, we have been learning all about the features and layout of instructions. We followed instructions to make a goat and then wrote our own to help others. Our favourite bit was learning about bossy verbs (imperative verbs) and being bossy to our friends.
In Computing this term, we will be using the Beebots and online games to achieve these objectives:
Follow and give instructions using forward, backward and whole, half, quarter and three quarter turns.
Control remote controlled and programmable toys using direction and turn.
Predict the effect of a given instruction on a programmable toy.
Plan and test a sequence of instructions
Debug a sequence of instructions .
Know that controlling a programmable toy is more precise than a remote controlled toy.
Use an on screen resource to replicate movements of a programmable toy.
Plan and test a sequence of instructions on screen.
Use direction and turn cards to plan and record an algorithm to achieve a purpose using a remote controlled toy.
Predict what a given algorithm will do related to a real life context
Write their own algorithm relating to a real life context.
Debug a given algorithm.
We have been practising our phonics outside! We have been writing our phase 3 sounds on the ground in chalk.
On Thursday afternoons we have a PE session with our sports coach Mr Denyer. We have been learning different skills such as target throwing and team games.
On Monday 9th September, we followed instructions to make a pitta pizza. Some children loved them but others thought they were horrible!
We have been learning about the different handwriting families and have been doing lots of different activities to practice writing them. Our favourite one was making the letters in the shaving foam.