Welcome to Year 5
The wonderful Year 5 looking very smart!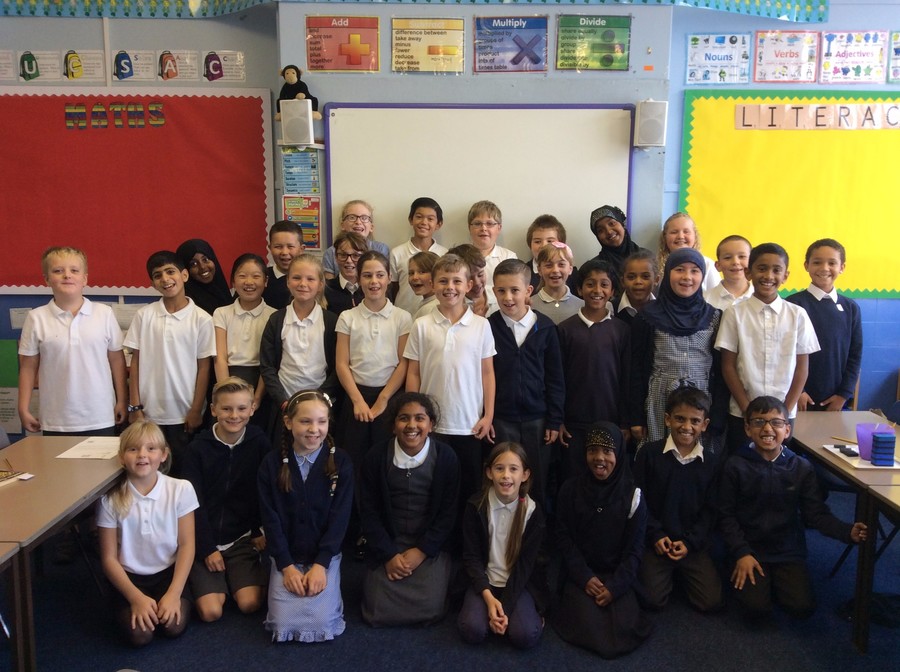 We are reading There's a boy in the girls' bathroom. The class used drama to act out a scene, where the main character, Bradley Chalkers, has changed from a mean boy to a friendly character. Super acting skills!
Explorer Dome came to visit the Year 5 class. The children had fun learning about space and forces. Most of the class enjoyed the spinning stars
Space sponsor challenge. The class completed some space related activities to help fund the Explorer Dome visit... planet sorting, jigsaw making and a space quiz. Year 5 know lots about space - test their knowledge!
The class had to find letters outside and work out the title of our topic... it is What a load of hot air!