11.4.18 Today the The Problem Solving Company came into school and helped us to solve puzzles. We discussed shapes, their names and properties and learnt about right angles. We then worked in teams and looked at different pictures and tried to recreate them using a variety of shapes.
Term 5
This term we are going to learn about the book 'The Egg' By M.P Roberson.
9.4.18 - This morning we had to solve clues to find the hidden eggs around the school. Inside each egg was a different mythical creature. This has given us lots of ideas so we can imagine what could be inside the egg in our story.
6.9.17 - 8.9.17 In Maths we used numicon and dienes to represent 2 digit numbers.
1st March 2018 World Book Day
We are reading 'Dougal's Deep Sea Diary this term. We wrote instructions on how to make 'under the sea' cookies and then we made them! They were amazing!
We have also been very busy doing art - here is one of our meerkat pictures.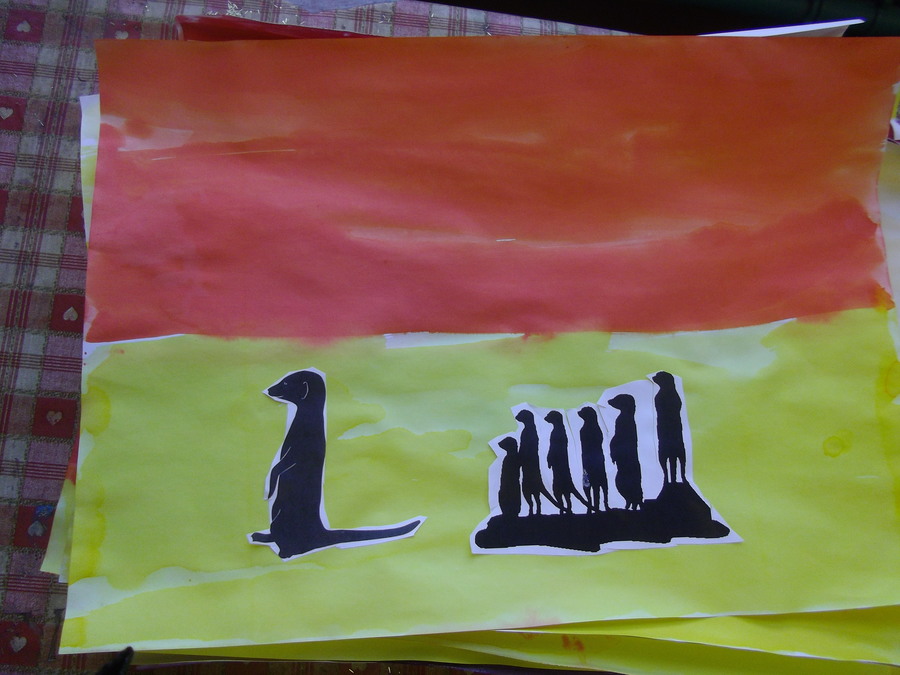 6.9.17 Year 2 have been building walls and houses out of different materials to see which would be the strongest if a big bad wolf appeared! We then tested these houses using hairdryers. We found out that the wall made of bricks and cement was the strongest. The most interesting bit was finding out how builders mix the cement and lay the bricks.
The children have enjoyed their first week in their new class, they have been very busy making new friends, finding out about their new learning environment and showing the teachers their skills.