Welcome to Maple Class 2017-18
We love forest school in Maple Class.
Wow, look at how much our seeds have grown.
Phonics workshop.
Parents were invited to come into Maple Class to join in with our phonics lesson.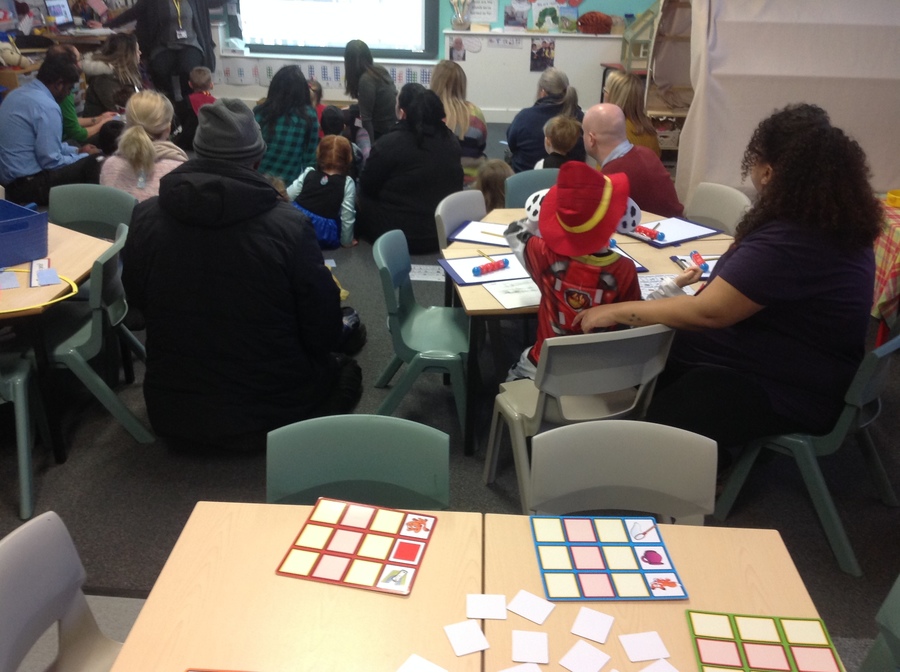 We love learning in Maple Class and today we have been learning about how seeds grow. We are taking part in 'The innocent big grow project'.' We have planted Spinach, Peas and Cress. We can't wait to watch them grow.
Parents were invited to come into Maple Class to join in some activities this week for our maths workshop.
We have been reading the story of Little Red Riding Hood in Maple Class. Have a look at some of our wonderful paintings.
Well done to these star readers. They have earned a medal and certificate for developing a fantastic reading habit at home by reading at home 5 times a week for 5 weeks!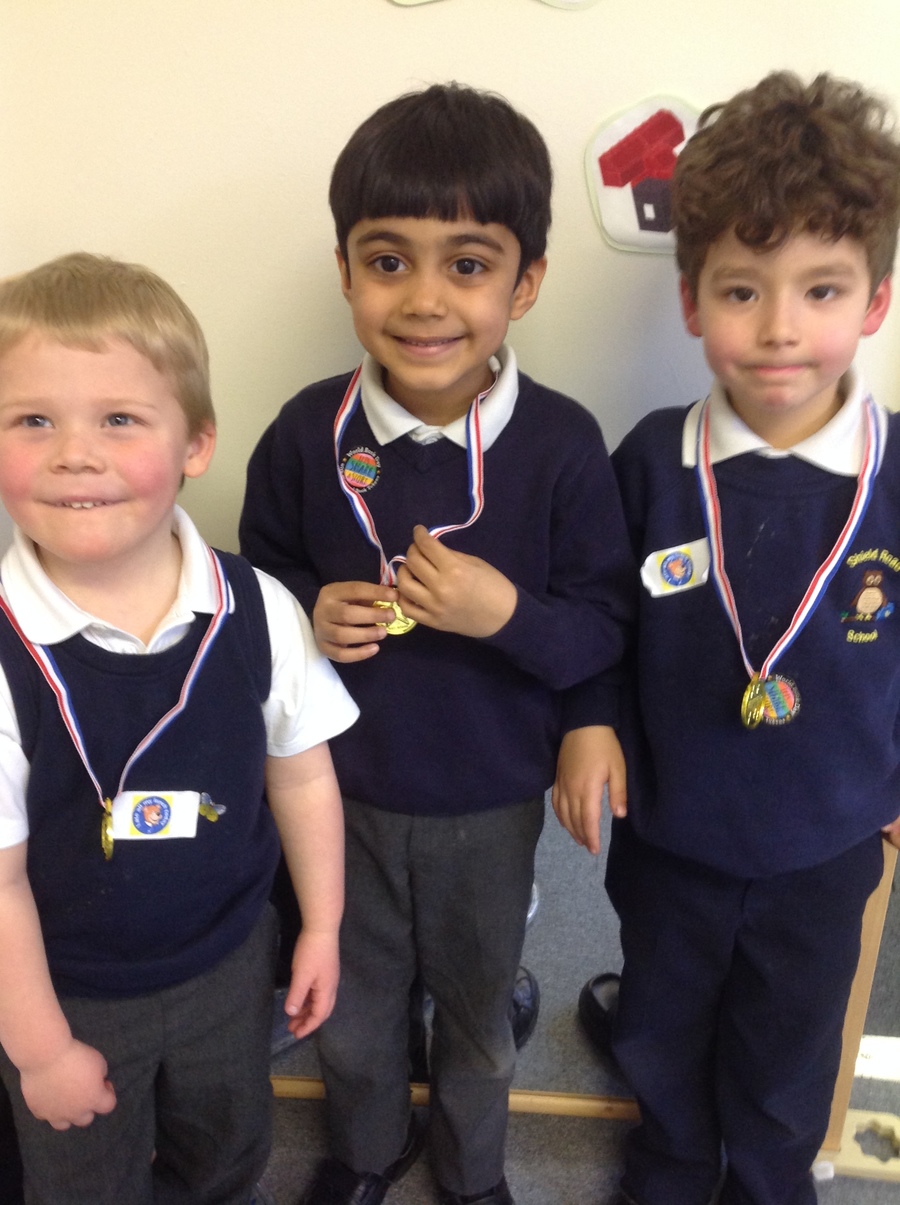 Look at our amazing writing. We have been learning to write these letter sounds and segment and blend to write words.
Rahul's mum came into class and talked about how Diwali is celebrated. We learnt that it is a celebration of light, cakes are eaten, presents are given and candles are lit all around the home. We made diva candle holders using clay and sequins to decorate.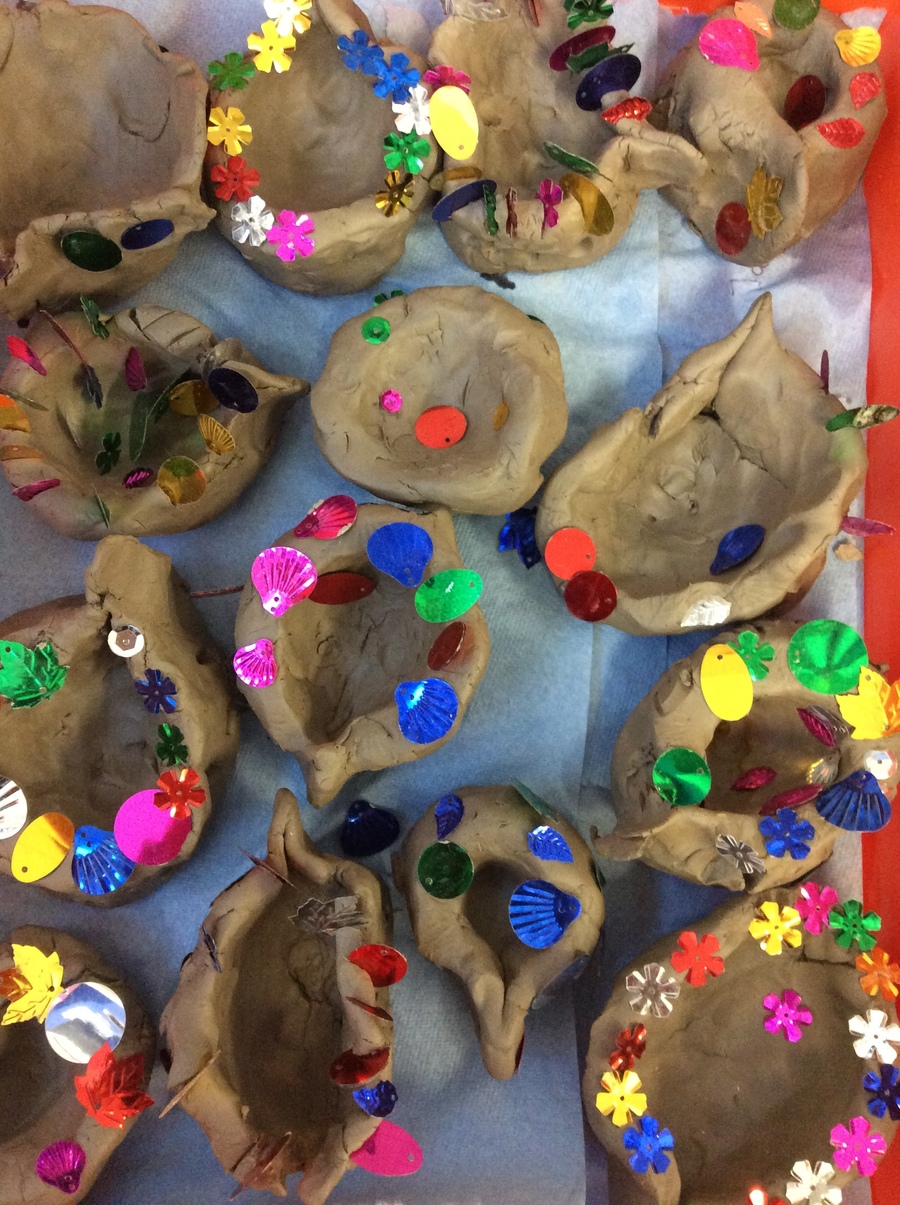 It was RE day today: Arthur's dad came into class to talk about how Hanukkah is celebrated. He read a story and showed us a game that is played. We learnt lots of new words. One of the new words is 'Shalom' it is said to say 'hello' or 'goodbye'.
We also tasted apple dipped in honey. Arthur's dad told us that this is eaten during Hanukkah and symbolises having 'a sweet new year.'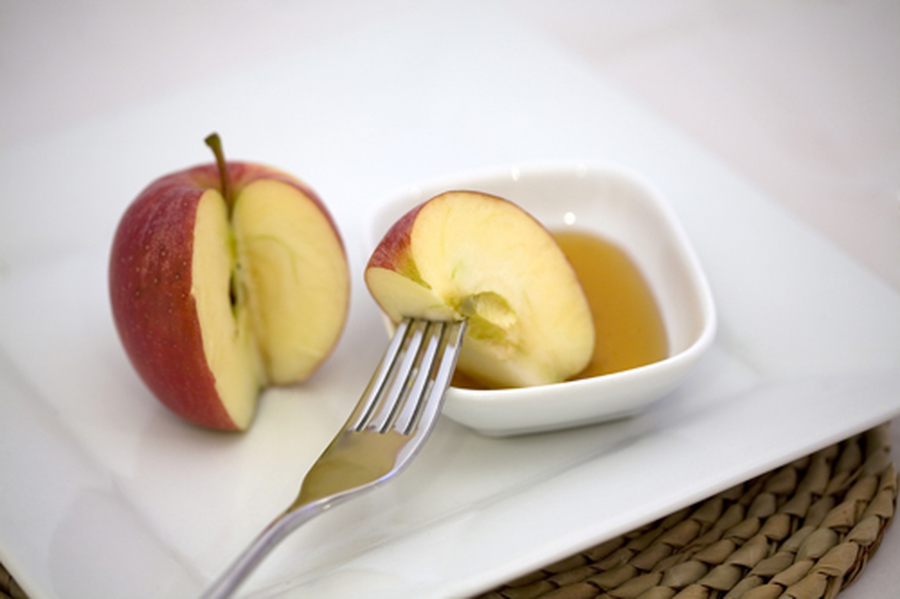 We've been learning the story of the Three Billy Goats Gruff. We created stick puppets of the scary troll character. We really persevered with our drawing and cutting out.
As discussed with our families during the home visits, our super early years resource pack is now available from the school office for a small amount of money.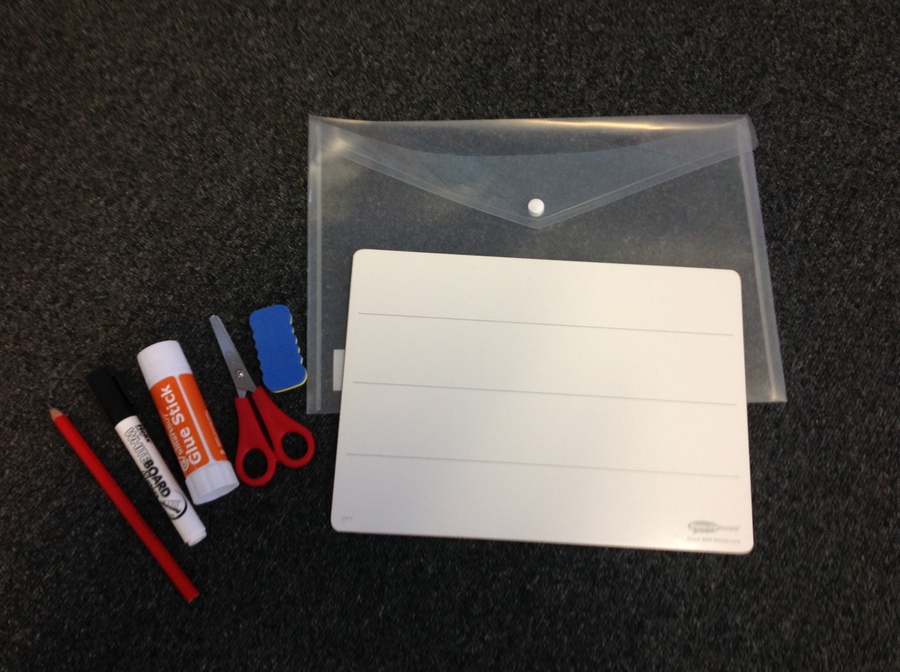 We have been learning some nursery rhymes together. Look at some of our brilliant paintings of Humpty Dumpty sitting on the wall.
We have enjoyed visiting the homes of the new reception children and their families over the last two weeks. We have learnt so much about them and we have loved meeting their pets, seeing their favourite toys and sharing their special books.
We are really excited to see all the children in Maple Class soon.
These are some of the thoughts our families have had about our home visits.
"The home visit made myself and my daughter more confident with starting."
"I think the home visit is a great approach to really understanding each individual child before they arrive at school. Thank you."
Well done to our brilliant readers for having a great reading habit this year. These children have been awarded a special medal for developing and maintaining daily reading at home.
We are proud of our writing in Maple class.
Maple class have been having fun taking part in the daily mile. We walk or run around our school field.
We visited Court Farm.
Cleo "it was great, we seen some piglets and the cow being milked. I loved the horses."
Enzo "we fed the lambs with a bottle of milk from the cow."
The reception parents and carers were invited to a maths workshop in Maple Class. The children enjoyed showing their parents some of the learning activities that we have been doing.
Our theme was changes all around us.
We went to the wild place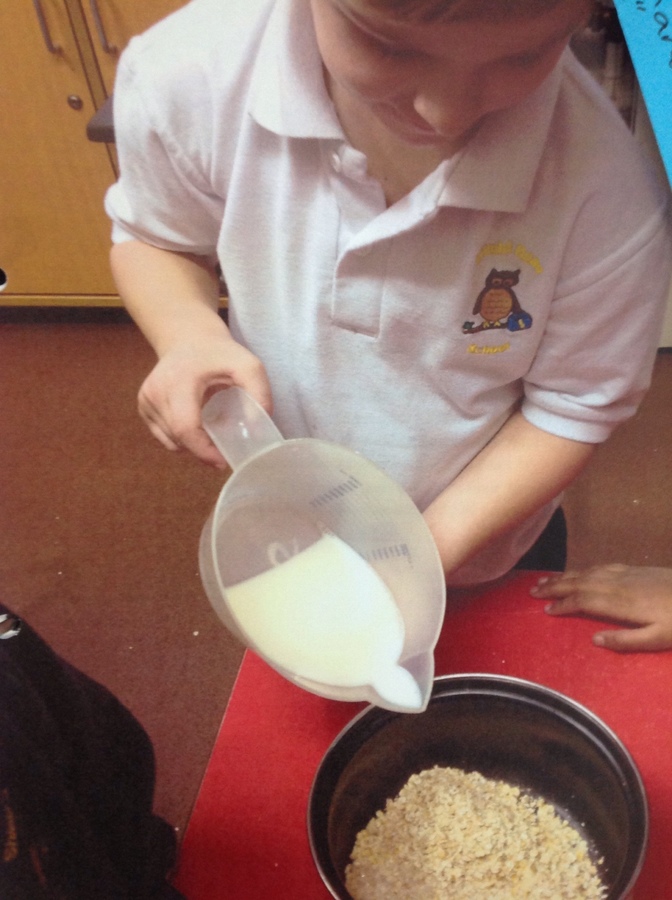 We took part in Diddidance sessions.
We observed caterpillars changing into butterflies.
Term 2
Term 2 has been a busy one for Maple class.
We visited Bristol Zoo and took part in a polar experience workshop "We learnt about penguins, they're in the South Pole, they bunch up, all cuddle to keep warm" remembered Milo.
We had a visit from one of the librarians from Filton Library. He read some stories and told us about the activities available at the Library.
Emily from Diddi dance visited and the children took part in a dance session with her. She's going to be coming back to work with us again in the new year. Lucie in Maple class thought "it was fun."
All the children took part in the Christmas performance "I liked singing and seeing my mummy and daddy" said Alice.
Term 1
All the children have settled into their new classes well and are having lots of fun exploring their new learning environments!
We have been playing in Maple and Willow class, the outdoor classroom and have had a tour of the school.
The webpage will be updated regularly with photos and information about what we have been learning.
Week 6
This week we had our alien space picnic! We started by writing a shopping list of the items we would need. Then we wrote instructions of how to make our sandwiches and fruit kebabs. Tuesday morning we made our sandwiches. We buttered out bread, chose our fillings and cut them in half. In the afternoon we went outside and enjoyed the food we had made. We all had tremendous fun!
Week 4
We have been very busy this week! On Tuesday we went to Redwood Activity Centre for our trip. Whist we were there we did lots of exciting activities including, den building, pond dipping, bug hunting and looking at different animal skulls. On Wednesday it was the Early Years and KS1 sports day. We enjoyed all the races and had lots of fun!
Week 2
This week has been a very busy week! On Monday we celebrated the Queen's 90th Birthday. We looked at events that happened in her life time and shared them in a an assembly with the school, we learnt about the moon landing in 1969. Then we all went out side for drinks, cakes and games on the playground! On Tuesday we took part in the Race for Life which was a lot of fun and we also also raised a lot of money! Friday was our Class Assembly and we shared our learning about the Rainbow Fish, we enjoyed showing the rest of the school and our parents/carers our hard work!
Week 1
This term our topic is Space! As our home learning we created space rockets and they have been displayed around the classroom and look fantastic. We have also been turning our classrooms into space rockets and creating moon landscapes, which has been very exciting. We have been learning about astronauts and the moon landing in 1969 and designed out own spacesuits and rockets.
Week 6 & 7
We have been learning about 'The Rainbow Fish.' We have been doing a lot of exciting activities! We have made our own fish out of clay and painted them, we have created scenes from the story using different techniques including collage and printing and we have been doing lots of creative writing. As a class we wrote our own poem about fish and independently we wrote about the story. As well as learning about our story we have also been using the BeeBots to learn about technology and giving directions, we created our own maps and guided our BeeBot around them.
Week 1
This week we have been exploring our local community and walked to the local shops. We went in the fruit and veg shop and the post office to post a letter. We have been looking at money and used different coins to buy some fruit which we ate at snack time.
We also took part in a workshop called BioBlitz run by the RSPB. We had a fantastic afternoon looking at different plants, trees, birds and minibeasts!
Term 4
Week 5
We went on a fantastic trip to Court Farm! We watched Jodie cow being milked, we fed some lambs with bottled milk and learnt all about the animals on the farm, including the Red Deer and Shetland Ponies.
Week 3
It has been a busy week! Our topic is Jack and the Beanstalk, we have been acting out the story in our 'Giants Castle' role play area and we have been planting our beans. We have been creating repeating patterns by printing 2D shapes and using a range of different objects.
This week it was also World Book Day! We all dressed up as either our favourite book character or a superhero! We decorated a potato as a book character and made our own book marks. We also drew and wrote about our favourite story book.
Term 3
Week 5
Our topic this week has been Chinese New Year. We have had lots of fun having a go at our own Chinese writing using a range of media and making Dragons using clay. We also wore some traditional Chinese clothes and looked at videos of the New Year Celebrations. This week Year 1 also came to visit us and read some stories they had written and Year 6 came to continue our Buddy Reading scheme.
Week 2
We have been enjoying our first few weeks back. This week we have been looking at the story of 'Goldilocks and the Three Bears'. We have been retelling the story in our three bears house and we have been writing letters to the bears using our phonic knowledge. We have also been using our fine motor skills to draw and create bear stick puppets and exploring capacity by finding out how many spoonfuls of oats fill different size bowls.
Term 2
Week 7
This week we had our Christmas Party, we played musical bumps, pass the parcel and ate some lovely food. We also had a special visit from Santa!
We enjoyed wearing our Christmas Jumpers for Text Santa Christmas Jumper Day.
Happy Christmas from everyone in Reception!
Week 6
This week we performed our Nativity Play 'Rock around the Flock'. We really enjoyed singing the songs and getting into our costumes! Pyramid Productions came in on Monday and performed their Panto 'Cinderella' which we thought was very funny!
We have been using 2D shapes to help us make Christmas baubles and have been decorating hats ready for our party next week. We have also been using our Letters and Sounds knowledge to help us write letters to Santa.
Week 4
We have been very busy! We have had Year 6 coming to us once a week in the afternoon to do 'buddy reading' with us which we really enjoy. We have been exploring our 'firefighter box' which we borrowed from the local fire station. We have been learning about what a firefighter does and what they wear. This week we have also been getting in the Christmas spirit by practising our Nativity and learning about the Christmas story through role-play in our own stable, We have also been getting creative and making our own stockings and practising our cutting skills by making Christmas trees.
Our topic this term is 'People Who Help Us' and we had a visit from a Police Officer. We learned lots about his uniform and how the Police can help us. We also had a look at his car and sat in front, we also saw the flashing lights and heard the very loud siren!
We had an open afternoon for parents and carers to come and see our fabulous new classrooms. We had tea and cake and then an opportunity to walk around the classrooms and garden area.
We went on an 'Autumn Welly Walk.' We explored our outdoor area and found lots of interesting colours and objects. We created our own 'rainbow cards' with all the coloured leaves we found. We even explored our orchard and found some apples and pears!
Big Draw Day – We created images of pumpkins. We used a range of media and used paint to colour mix the colours we needed. We also created pictures of hedgehogs. We used leaves we found outside for the prickles and paint for the body and face.